Grandstream IP Phone GS-GXP1630
3 SIP accounts, 3 line keys, 4-way conferencing, 3 XML programmable context-sensitive soft keys
HD audio on speakerphone and handset
Dual-switched Gigabit ports integrated PoE
8 dual-colored BLF/speed-dial keys
EHS support for Plantronics headsets
Up to 500 contacts, call history up to 200 records
Up to 1000 contacts, call history up to 200 records
Description
Grandstream IP Phone 3 Line Desk Phone (Gigabit) – GS-GXP1630.
GS-GXP1630 is Grandstream's most powerful entry-level IP phone GXP1630 provides an efficient communication platform for quick access to call control. The device has a clear and vivid user interface, which is very suitable for users who handle low-to-medium volume calls and need to answer important calls. Efficiency function.
The GXP1630 comes prepared with a collection of VoIP functions that can be deployed in a clean and easy-to-use fashion. Focused mainly for low to medium name volumes and green name handling, its three lines/SIP account layout, and eight twin-colored BLF/velocity dial keys offer this versatility. The GXP1630 additionally helps the first-rate viable connection speeds and phone pleasant with its twin Gigabit ports and HD audio on each speakerphone and handset. With different functions including its incorporated PoE, three XML programmable tender keys and 4-manner conferencing support, the GXP1630 is a great and flexible Basic IP phone.
As all Grandstream IP telephones do, the GXP1630 functions as trendy protection encryption technology (SRTP and TLS). The GXP1630 helps lots of automatic provisioning options, together with zero-configuration with Grandstream's UCM collection IP PBXs, encrypted XML documents, and TR-069, to make mass deployment extraordinarily easy.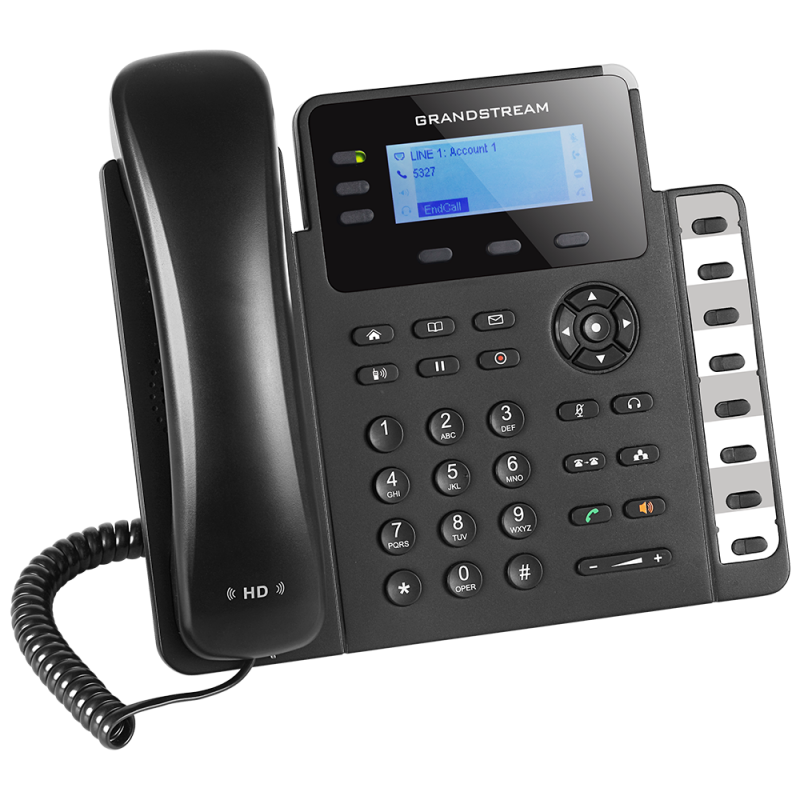 Grandstream GS-GXP1630 Features
3 SIP accounts, 3 line keys, 4-way conferencing, 3 XML programmable context-sensitive soft keys
HD audio on speakerphone and handset
Dual-switched Gigabit ports integrated PoE
8 dual-colored BLF/speed-dial keys
EHS support for Plantronics headsets
Up to 1000 contacts, call history up to 200 records